Renovating a kitchen is no easy feat, but the contractor you hire could make it easier and more efficient. The cost of hiring a contractor for kitchen renovations in Calgary varies depending on the size and complexity of your project, so don't be afraid to shop around for the best deal.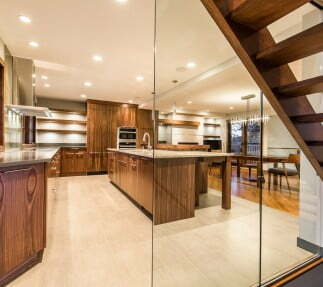 When you're looking to renovate your kitchen, it's important to know the benefits of using a professional contractor. Here are some of the biggest benefits:
-A contractor can help you choose the right design and layout for your kitchen. They will also be able to advise you on the best materials and techniques for completing your project.
-A contractor can provide you with a complete renovation plan, including estimates and timelines. This will help keep everything on track and ensure that your kitchen arrives on time and within budget.
-A contractor can provide you with ongoing support throughout your project. If there are any problems or questions along the way, they will be able to help solve them quickly with their expertise and experience.
-Finally, a contractor can provide you with a wealth of knowledge about kitchens and renovation. This will help ensure that your project is done correctly and resembles the style that you desired.